Welcome to Osborne Computer Services Inc. (OZ-INC)
Osborne Computer Services, Inc. (OZ) is a Cleared Service-Disabled Veteran-Owned Small Business (SDVOSB) that has been in the business of supporting the Federal Government since 1996. OZ just renewed its GSA schedule in 2018. We are VETBIZ certified and a winning team member/sub-contractor on the Navy Seaport-E umbrella contract. In 2014, OZ was awarded its third 5-year prime contract supporting the USAF. We have also held numerous sub-contracts which also provided the full realm of Information Technology (IT) and Model support to other DOD agencies. We support multiple Operating System (OS) platforms: Both RedHat and SUSE Linux, SGI-x86, Oracle Solaris, IRIX, (Windows 7, 2008, 2012, & 2016) plus all associated hardware and software. OZ is skilled at supporting scientific high performance computing clusters (HPC) such as: Beowulf, ICE and Grid technology utilizing unique scheduling software like Oracle/Sun Grid Engine (OGE/SGE), MOAB and TORQUE. Switching technologies include: InfiniBand, Cisco, Force10, Brocade and HPE Virtual Connect. OZ provides excellent employee quality of life benefits to include: company paid healthcare, retirement, life, short/long term disability, a liberal vacation policy and observe all 10 federal holidays.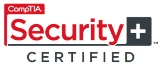 Welcome to Osborne Computer Services Inc.